WHO ARE GDD?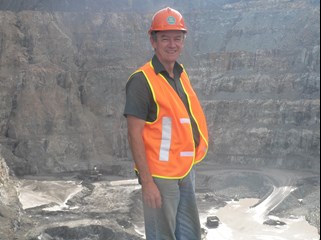 GDD provides services to the geological and mining sectors in the areas of data management, consulting and training. We have an abundance of experience in the technical aspects of the industry and specialize in the collection, management and analysis of mining and geological data. We utilise the best current technologies to help our clients gain a competitive edge by using their data to its full potential. We also can offer support, development and training in a range of geological, mining and database skills.

Our Vision

We aim simply to help our clients to effectively collect, manage and analyse their data. We strongly believe in the value of a good quality data management system that can be utilised throughout the whole of the mining life cycle. We seek to help our clients understand the importance of the data that entirely underpins their projects.
Our Skills
Having worked with the very latest high performance databases, we can provide solutions for both in the office and in the field. Our team are highly experienced in the areas of IT as well as geology and mining. We have the necessary skills to ensure your data meets the requirements of ore reserves auditing as well as JORC standards. We have the ability to manage data of any size and take on tasks of any magnitude to meet your data requirements.