GSA Takes the 'Joy of Geology' to Schools
The Geological Society of Australia recently dispatched three committee members to the Springbrook State School, to share with the students a little about the geology of the surrounding area.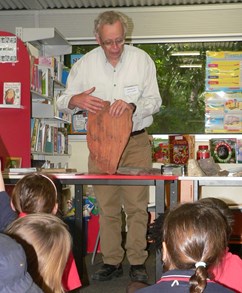 Students from a number of schools in the surrounding area joined their peers at Springbrook, for a series of activities centred around understanding and caring for their environment.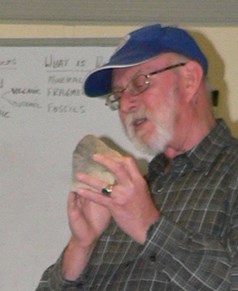 A series of short talks on what exactly geology is, along with an introduction to the basic rock classes, and the volcanic nature of the Gold Coast hinterland, generated significant interest and involvement from many of the students.
Three 'seasoned' (read 'Pre-Cambrian') geologists, Aldo Van Heijswick, Warwick Willmot, and Tony Shellshear, took on the task for the day and their efforts were warmly received.