DATA ANALYSIS FEATURES
---
Powerful Data Interrogation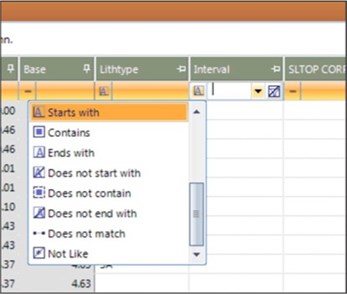 Query your data in simple to complex ways; order, sort, filter and group data.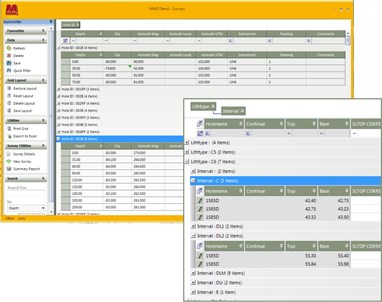 Data in any grid form can be grouped by the values in any column, or number of columns, allowing easy dynamic categorisation of the data.
---
Query Multiple Related Tables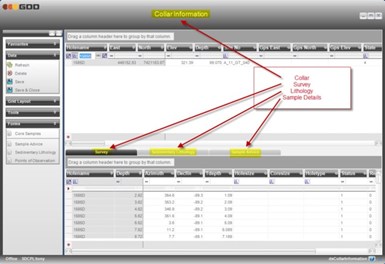 'BulkData Query' forms, allowing the setting of filters on multiple related tables, facilitate the selection and export of complex data sets.
---
Save Your Query Functions
Ability to 
save the current form query setup
, by name, as a dynamic definition, allowing the export selection to be applied against the database at a later time.
---
Synchronised Photo and Log Displays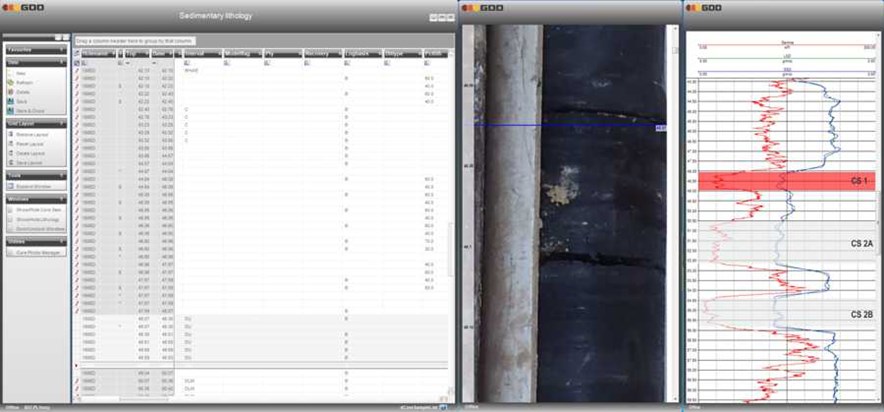 Examine and understand your geology, assays and other information through synchronous scrolling of the lithology and assay data, core and chip photos, and geophysical logs.
---
Broad and Flexible Reporting Functions
Ability to
print a data grid
from every data entry form, with the data currently present in that form.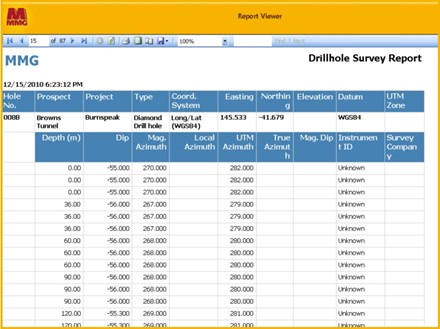 Formal formatted reports can also be generated in the form.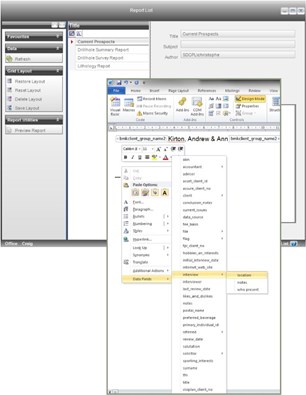 Word template functionality, allowing user creation of Word document templates, with data extracted from the database.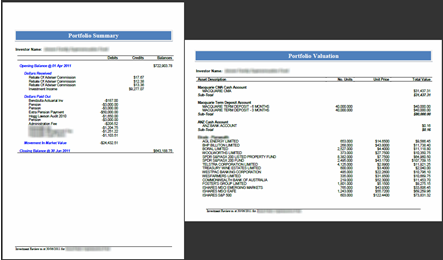 A document assembly module, allowing the configuration of sophisticated multi-section Word documents, containing text, images and graphical components, conditional inclusion of other Word documents as sections etc.
---
Data Exporting and Linking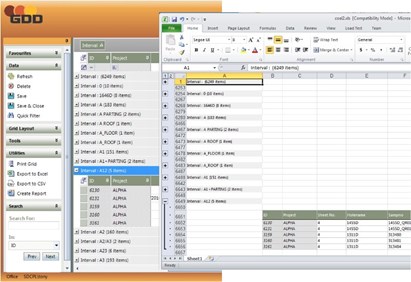 Every form has the ability to export the current data, reflecting the current sorting, column order, grouping, and filtering currently applied to the form, to Excel, CSV, text or other special format.
A specific export is available also to a number of mining, statistical and GIS packages, in both ASCII and binary formats. 
Similarly, dynamic links can be structured, allowing the mining packages to communicate directly with the database.