DATA MANAGEMENT FUNCTIONS
---
Intuitive and Flexible Forms-Based System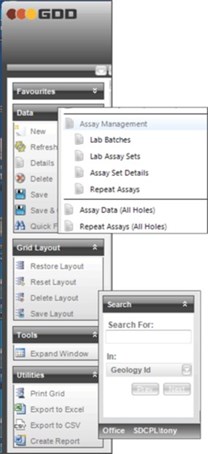 A unique forms-based interface that give you access to the majority of the data management functionality in one place:
 - Data Entry
 - Validation
       - Maintenance / update
       - Query
       - Data set assembly
       - Print and report data
       - Formatted reporting
       - Exporting data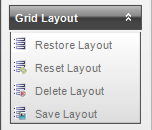 Unsurpassed flexibility with respect to forms. Change the layout to suit your requirements, and save it as your default.
---
Graphical Feedback in Forms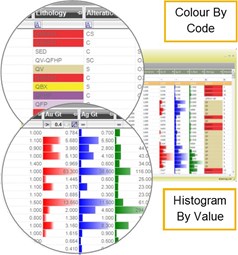 Use database setup tools to configure colour coding of your form columns, either by lookup code, or as a histogram based on value.
---
Create Visible Alerts and Tasks Against Your Data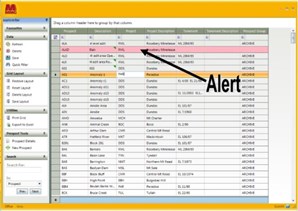 Functions to create alerts or assign tasks regarding data entries that look unusual or require attention, (existing or new) for follow up later.
---
Data Integrity, Auditing and Change Tracking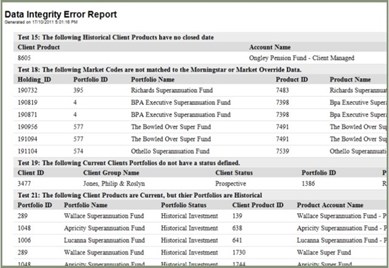 Configurable data integrity checking functions to audit your database, in part or in full, at any time.
Change tracking and auditing can be enabled on all or part of your databases as required
---
QA/QC Monitoring and Reporting
QA/QC reporting
for validation of assays, or other repeated measurements or observations.
---
Schedule Regular Tasks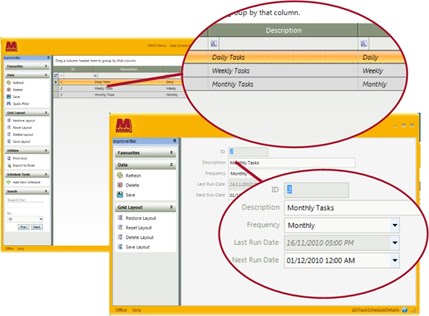 A scheduler to execute specific functions such as assay loading or data integrity checks on a regular basis.
---
Clear, Pro-active Error Management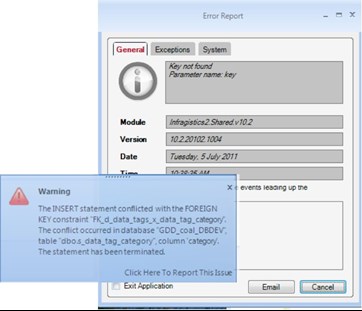 An error management and tracking system that prompts for user input in the event of an MCU, and emails errors as required, as well as logging them within the database.
---
User Access Control
Access security
can be configured and managed based on Windows or database user and groups as required.
---
Application Style Configuration
Application styles
can be configured and applied to the entire application, allowing the 'look and feel' to be changed instantly, for use in different groups, for different clients etc.
---
Easy Deployment and Updates
Deployment of upgrades or specific trilobite fixes
is managed through the internet. Upgrades are sensed automatically when the system starts, and can be targeted at specific individuals or groups as required. As a result,
requests for new features or additions
, including database changes, can be
addressed very rapidly.
---